"Year End Sale" is live | 50% Price Drop + Extra 12%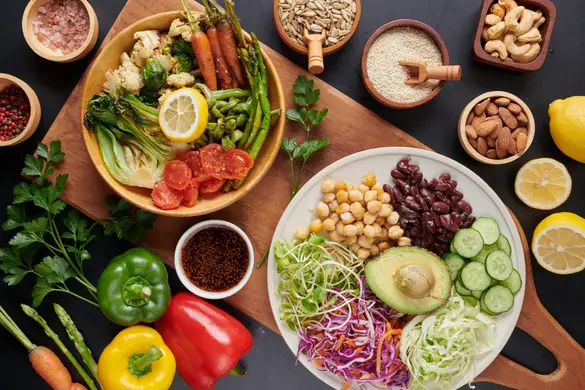 7 Foods that are great for your liver
Did you know, the build up of free radicals and toxins in the body can lead to weight gain, ageing of skin, hair loss, low energy levels and also prevents your body from functioning properly. To get glowing skin and remove toxins from your body one needs to have a healthy liver. Liver not only cleanses your body but it also helps in proper digestion of carbohydrates, proteins and fats. Therefore, it is important to eat healthy to keep your liver healthy. So, here I am today to discuss 7 best foods for liver that you should include in your daily routine.
Garlic (Lehsun)
fresh raw garlic ready to cook
Garlic, the age-old herb, is a storehouse of antioxidants that carry anti-inflammatory, antibacterial and antifungal properties. Being rich in allicin, it helps in flushing out toxins from the body and improves overall liver health.
How to consume:
Eat 1 clove of raw garlic on empty stomach
Add 1 tsp of garlic paste to your food while cooking
Beetroot
Beet salad Vinaigrette in a wooden bowl
Fleshy red beets loaded with Vit A, Vit C, potassium, and antioxidants like betalains are just perfect to make your liver healthy and happy. It reduces oxidative stress, inflammation and fastens the excretion of toxins from the body.
How to consume:
Beetroot juice: Drink a glass of freshly prepared beetroot juice at least twice in a week.
Salad: Add a serving of beetroot to your afternoon salad.
Turmeric (Haldi)
Turmeric powder
Spice up your meals with the golden spice turmeric to detoxify your body. It stimulates the production of bile, emulsifies fat, removes toxins and prevents fatty liver in turn.
How to consume:
Golden milk: Drink a glass of milk with ½ tsp of turmeric in it at bedtime
Turmeric rolls: Mix equal amounts of turmeric, ginger powder, black pepper, jaggery in nail sized balls and eat one at bedtime daily.
Walnuts
Like all other nuts, walnuts are a rich source of omega 3 fatty acids and Vit E that reduces inflammation, increases good cholesterol and improves heart functions. Also, it contains arginine and antioxidants that help in removing toxins by enhancing liver function.
How to consume:
Eat 2-3 overnight soaked walnuts every day.
Curry leaves
Also known as kadhi patta or sweet neem is not only rich in iron, Vit A, Vit C and antioxidants but also has liver protecting properties. It reduces inflammation, fights infections and protects your organs against oxidative damage. Therefore, do not forget to add curry leaves to your grocery list.
How to consume:
Add 5-6 curry leaves while cooking dal and sabzis.
Soak 5-6 curry leaves in 1 glass of hot water overnight and drink on an empty stomach.
Ginger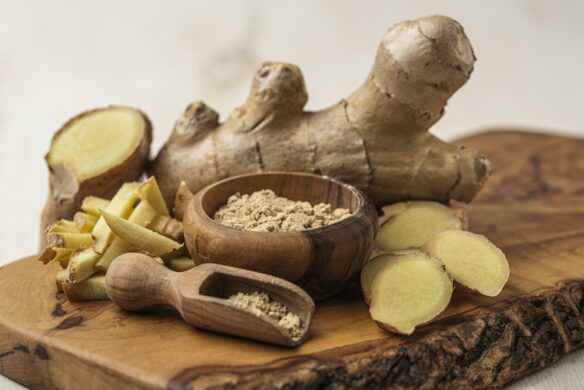 Another most common medicinal herb found in Indian kitchens is a superfood for liver. It contains gingerol that helps in reducing inflammation, pain, body weight, maintains blood sugar levels, boosts digestion and protects against liver damage.
How to consume:
Ginger tea: Boil 1-2 inches of ginger in 1 cup of water for 2-3 minutes and drink at least once in a day.
Add 1 tsp of ginger paste while cooking food.
Clove
You must have heard clove has analgesic properties, improves oral health and relieves tooth pain. But did you know, clove contains a compound called eugenol that can protect your liver against damage caused by free radicals, toxins and fat accumulation.
How to consume:
Clove water: Soak 1-2 cloves in water overnight and drink on an empty stomach
Add 1-2 cloves while cooking curries.
Our kitchen is a storehouse to superfoods that we have grown up with and now is the time to add them to our meals and detox our body. Because healthy and mindful eating is the only key to a healthy and happy liver. Do add these best food for liver in your diet and get rid of harmful toxins and waste products.
Discover by:
© 2023, GetSupp. All rights reserved.