"Year End Sale" is live | 50% Price Drop + Extra 12%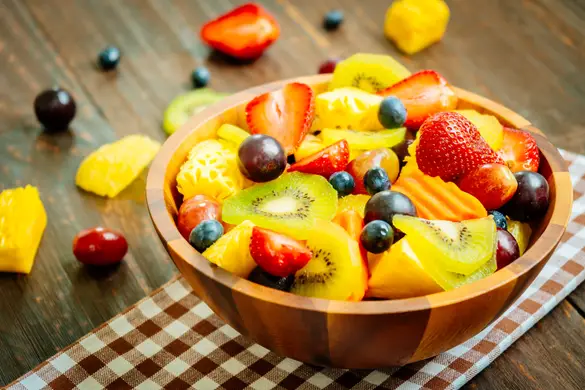 5 Natural Laxatives for constipation
Starting your day by spending hours in toilets can be frustrating for all of us! Unfortunately, each one of us goes through this frustration or should I say constipation at some point of our life due to junk food, indigestion, dehydration, less fiber intake, while travelling, etc. And that is when we end up looking for medications to get instant relief. But taking these medications regularly to regularize our bowel movement can lead to laxative abuse. Therefore, here are 5 natural laxatives that can be easily found in our kitchens or nearby grocery stores to get relief from constipation without any side effects. All you have to do is to add these five natural laxatives in your daily routine.
Ghee
From dal chawal, khichdi, parathas, halwa, ghee is one such staple kitchen ingredient that we never get enough of. We always end up adding an extra spoon of ghee to our plates. Isn't it amazing to know that our favourite ghee is one of the best natural laxatives. It has the ability to lubricate intestines, keeps stools soft and help in easing the passage of stools.
How to consume:
Use ghee for cooking food.
Add one teaspoon of ghee in your dal and sabji.
Prunes
Prunes are nothing but dried plums that have been used since ages to relieve constipation. They are a great source of fibre and contains a substance called sorbitol which makes it work like a laxative. It works by pulling water in the colon, which in turn keeps the stools soft and relieves constipation.
How to consume:
Eat 4-5 prunes everyday on an empty stomach in the morning.
Papaya
We might get irritated when our grandmother asks to eat papaya first thing in the morning. But did you know papaya helps in relieving constipation? Starting your day with papaya or adding papaya in our mid meals can be a great relief for all of our gut issues, especially constipation. Papaya contains an enzyme called papain which improves digestion, keeps the stools soft, makes them easy to pass and promotes healthy gut.
How to consume:
Eat a medium bowl of papaya early in the morning or in your mid meals everyday.
Flaxseeds
We all love adding flaxseeds to a bowl of yogurt, smoothies and while baking, but do we actually know the importance of them? These shiny seeds are packed with soluble fibre, omega 3 fatty acids, vitamin E and many other nutrients. The soluble fibre in it keeps the stool soft and makes it overall easier for your body to get rid of stools without any discomfort.
How to consume:
Add 1 teaspoon of roasted flaxseed powder in your porridge, curd or buttermilk.
Now that we all know natural laxatives help in relieving constipation. Let us focus on eating real, whole foods. It is best to use natural laxatives because they are foods that we eat all the time and unless they are taken in a crazy fashion, they will not harm us.
Discover by:
© 2023, GetSupp. All rights reserved.