"Year End Sale" is live | 50% Price Drop + Extra 12%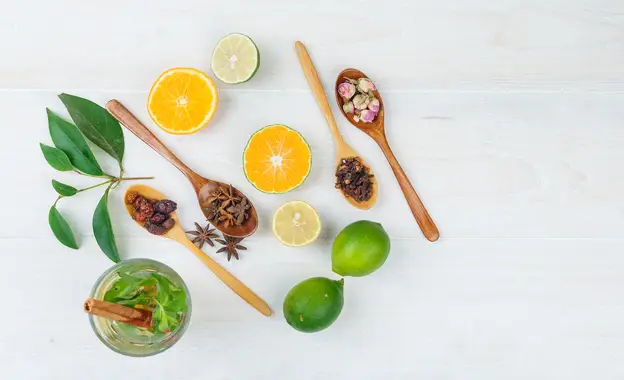 The 7 best Indian probiotic foods
Probiotics are a combination of live beneficial bacteria and yeasts that naturally live in our bodies. Probiotics offer many benefits like creating vitamins, helping the body digest food, etc. Here are some of the best probiotics available in the Indian market:
Dahi:
curd is a great probiotic
Yogurt or curd/ dahi on one of the easily available and natural probiotics that you can add to your daily diet. Try to include one bowl of curd with lunch every day if you want to maintain healthy gut flora. This can be eaten alone or can be eaten with toppings apples or any seasonal fruit of your choice. It can also be eaten in the form of raita or mishti doi.
Idlis and dosa:
Most south Indian dishes are rich sources of probiotics. These dishes like idli or dosa are made by fermenting rice and lentils. The fermentation process increases the bioavailability of minerals which helps with the absorption of more minerals in the body.
Dhokla:
This Indian dish is made with a batter that is fermented besan(gram flour), rice, or daal. In addition to this, this recipe also uses curd as an ingredient which adds to its nutritional value as a good source of probiotics.
Achaar:
Achar is another simple, available at home probiotics in India kitchen
The process of making the Indian achaar or pickle involves fermentation. To make achaar, vegetables and fruits are mixed with salt, sugar, herbs, and spices along with oil, and all these ingredients are left to be fermented under the sun. This process favors the growth of bacteria. An important thing to keep in mind is that pickles bought from stores lack natural enzymes, try to make achaar at home and include them in your diet.
Indian cheese(Paneer):
Paneer is a rich source of probiotics. To include this in your diet add a pinch of black pepper or add panner to your salad.
Green peas:
Green peas contain a very potent probiotic which makes it one of the best sources to get your daily dose of probiotics. You can add green peas to any of your regular dishes like salad or any subji.
Buttermilk:
If you do not like curd, buttermilk could be one of the best available options. The traditional buttermilk which is a leftover liquid from the process of making butter contains rich probiotics. Try including it in your diet to get a healthy dose of probiotic on a regular basis.
Love for Indian foods
Discover by:
© 2023, GetSupp. All rights reserved.