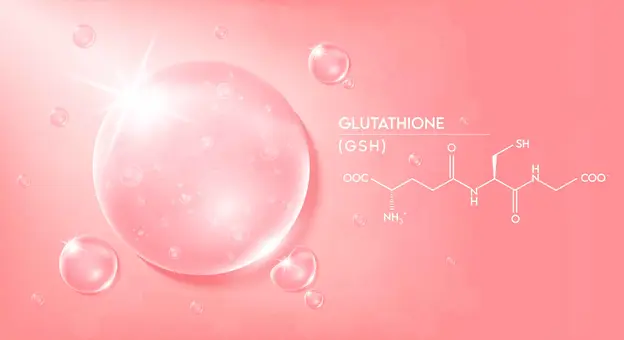 Guide On How To Use Glutathione For Skin Whitening
Hey, there skin enthusiasts! We all want that glowing, radiant, light complexion, don't we? But achieving it can be challenging, especially with the harmful pollutants and UV rays we encounter on a daily basis.
But, there is a promising solution that you might want to consider: Glutathione. Glutathione is a powerful antioxidant that has been getting a lot of attention in the beauty industry lately. Not only is it beneficial for overall health but it also has the ability to lighten the skin tone. In this article, we'll cover everything about Glutathione from what is Glutathione to how to use Glutathione for skin whitening.
Not only that, but we will also provide extra tricks and tips on how to enhance the skin-whitening effect of Glutathione and maintain a healthy and glowing complexion. So brace yourself and keep on reading.
What is Glutathione?
Glutathione is a tripeptide made up of three amino acids: Cystine, glycine, and glutamic acid. It is a powerful antioxidant and works really wonders for hyperpigmentation. It is a very well-known and believed ingredient that can treat acne scars, dark spots, and fine lines, and also help considerably in maintaining even skin tone.
Properties of Glutathione
Antioxidant properties: Glutathione has antioxidant properties, which help protect against the free radicals capable of damaging the skin caused by UV rays or any other environmental factors.
Anti-aging properties: Glutathione can help reduce wrinkle formation, as it helps in collagen production which is also responsible for maintaining the moisture levels in the skin.
Anti-pigmentation properties: Glutathione has the ability to inhibit the production of melanin, which is responsible for skin pigmentation.
Benefits of Glutathione for skin
By reducing melanin production, Glutathione can help lighten the skin tone and reduce the appearance of dark spots, age spots, and hyperpigmentation.
Glutathione can also help improve skin elasticity, and reduce wrinkles and fine lines.
Additionally, Glutathione has anti-inflammatory effects, which help in reducing the problems like acne, eczema, rashes, or any other skin inflammation-related problems.
Forms of Glutathione available for skin whitening
There are mainly three forms of Glutathione available in the market:
Oral Pills - Tablets, capsules, and effervescent tablets
These are the most commonly used form of Glutathione supplement. And is easily available online and in drug stores.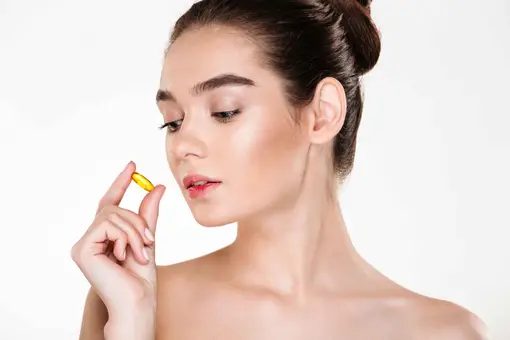 You can go for Skin Fuel's Glutathione effervescent tablets which are 100% safe, authentic, and backed up by senior healthcare professionals. This is a dissolving tablet, which can be dissolved in water and consumed.
Another very good option for the best glutathione pills for skin whitening is capsules by Health Veda Organics which are vegan-friendly, very effective, and safe for the long term. It can be taken after a meal with a gulp of water.
Parenteral forms - Intravenous Injections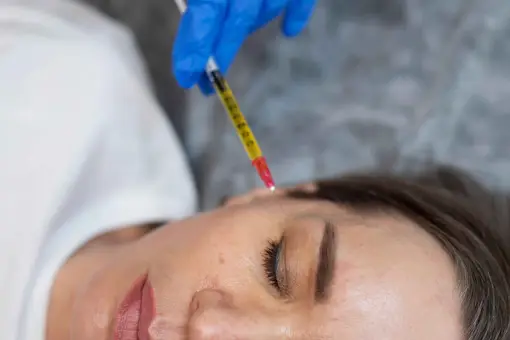 On the other hand, Injections can be pretty expensive but these are considered to readily increase the biological availability of Glutathione. But this route has not yet been approved by FDA.
Topical applications - Face wash, serums, powders, lotions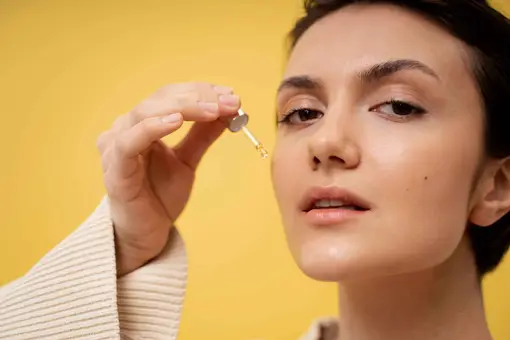 When in the form of lotions and serums, Glutathione is not effectively absorbed by the skin, as the thiol group undergoes rapid formation of disulfide.
How to use Glutathione for the skin?
Glutathione works efficiently for skin lightening when it is taken with Vitamin C either equal to or twice its dosage.
You don't have to search anywhere, you can go for this combo of Vitamin C & Glutathione which is readily available in the perfect ratio and is recommended by our senior health practitioners.
When taking oral supplements, it is recommended to take 1-2 tablets, at least 30 minutes before meals or 2 hours after meals for noticeable results.
Injections are administered to be taken weekly once or twice, with a typical 10-15 sessions for optimal results.
When using serum or facewash, you can apply a thin layer on your body, covering the areas with dark spots or hyperpigmentation.
However, there can't be any fixed dosage of Glutathione as of now, because every day there are varying dosages being tailored to be utilized and tested. But it is recommended to go with the prescribed dosage as written in the prescription by your health expert.
Note: It's important to note that the effectiveness of Glutathione varies from person to person, and consulting with a dermatologist is recommended before starting any Glutathine regimen.
Tips to improve Glutathione benefits
Glutathione when used with other ingredients like niacinamide, retinol, vitamin C, and hyaluronic acid can enhance the general health and appearance of your skin effectively.
Avoid exposure to toxins, such as smoke, pollution, and pesticides, as well as going outside in UV radiation as this can deplete glutathione levels in the body. Use broad-spectrum Sunscreen for the perfect protection.
Taking a balanced diet, exercising regularly, with lifestyle changes can also maximize the effect of glutathione-containing skincare products.
Conclusion
Overall, Glutathione is a powerful antioxidant that has gained popularity in recent years for its potential skin-brightening benefits. And it's really effective when it comes to the regeneration of healthy skin or eradicating fine lines and signs of aging.
While there are many visible results of Glutathione seen in these years, oral pills and glutathione injections for skin whitening are the most popular form of supplements available in the market. It is always recommended to get a health professional consult before starting any regimen.
Discover by:
© 2022, GetSupp. All rights reserved.