"Year End Sale" is live | 50% Price Drop + Extra 12%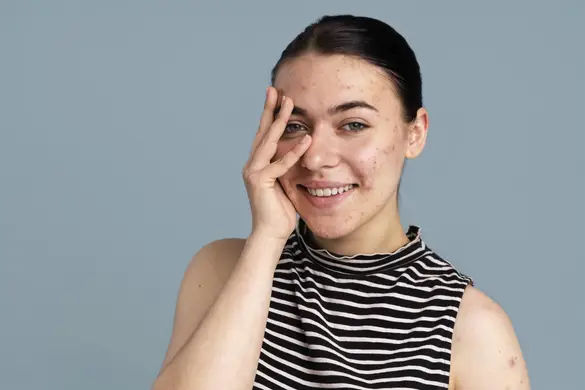 Home remedies for pigmentation
We all get worried when our skin appears to be darker on some sites as compared to our overall skin colour. It might look like dark spots, dark patches, blemishes, etc followed by acne, ageing, during pregnancy, hormonal changes, PCOD, diabetes. Technically, pigmentation is defined as change in the colour of skin, which might be due to overproduction or decreased production of melanin i.e. hyperpigmentation and hypopigmentation respectively. Hyperpigmentation is quite common and can be treated to some extent at home with natural ingredients. So, here we are to discuss certain home remedies that can help us with hyperpigmentation.
1. Licorice
Licorice for hyperpigmentation.
You must have heard your grandmothers asking you to keep a piece of mulethi or drink mulethi kadha when suffering from cough and cold. But did you know licorice can lighten dark spots and blemishes too. Boil licorice root in water till it remains half, apply on affected site and wash after some time.
2. Tomato
Tomatoes treat dark spots and patches.
Tomatoes are not just good to eat but they are amazing for your skin too. They contain an antioxidant named lycopene that helps in removing dark spots, blemishes, sun damage and age spots. Apply tomato paste or rub tomato slices on affected site and wash after sometime.
3. Milk
Raw milk lightens skin tone.
Milk can lighten and whiten your skin. Milk works as a bleaching agent being rich in lactic acid. Therefore, if you have dark patches, blemishes or dark spots apply milk on affected site and leave for 10-15 minutes. Wash with luke warm water and perform it regularly to see visible results.
3. Lemon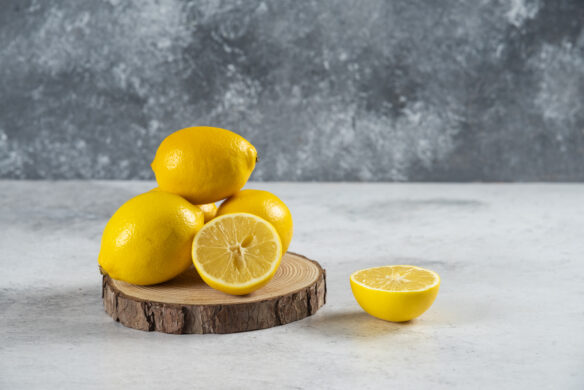 Lemon removes dark spots.
Another most popular bleaching agent, lemon loaded with antioxidants can lighten and brighten your skin. It decreases the melatonin production, prevents sun damage and protects from all types of hyperpigmentation. Just make sure not to apply lemon directly on your skin, instead dilute lemon juice with water. Apply on affected site and wash after 10-15 minutes.
4. Almonds:
Almonds treat hyperpigmentation.
Almonds are great food choices to reduce hyperpigmentation. Almonds being rich in omega 3 fatty acids, vitamin E and anti inflammatory properties helps in preventing acne, dark spots and dark patches. Therefore, try to include 5-7 almonds in your daily routine. Soak them overnight, peel off their skin and eat for maximum nutrient bioavailability.
5. Peanuts:
Peanuts: Rich source of Vitamin E
Another nut that is light on pocket but heavy on nutrients. Peanuts can be really helpful to treat pigmentation caused due to sun damage, ageing and acne as it is rich in antioxidants, omega 3 fatty acids, vitamin E. So, have a handful of roasted or boiled peanuts everyday in your mid meals.
Home remedies can be helpful to decrease hyperpigmentation and give you a clear and glowing skin. Follow the remedies and food into your daily routine to get the desired results.
Discover by:
© 2023, GetSupp. All rights reserved.