"Year End Sale" is live | 50% Price Drop + Extra 12%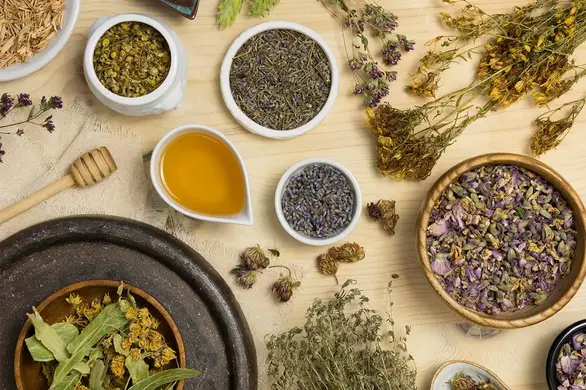 Best home remedies for acne treatment
Treatment of acne with prescription medicines like salicylic acid or benzoyl peroxide can be very expensive and might cause unwanted side effects like dryness or itchiness of the skin. This leads many people to try home remedies to cure acne.
It is important to note that many such home remedies lack scientific backing. They require further research to ensure their effectiveness. However, if one is looking for such home remedies, there are certain alternatives that one can try:
1. Honey and cinnamon mask
Honey and cinnamon (dalchini) have antibacterial properties and anti-inflammatory properties. Cinnamon bark extract when combined with honey exerts antibacterial effects. However, more research is needed to prove its usefulness.
How to make and use the mask?
Take one teaspoon of cinnamon powder and one teaspoon of honey to make a paste.
Cleanse your face and apply the mask to your face.
Leave the mask on for 10 to 15 minutes.
After it, rinse the mask off with warm water.
Pat your face dry.
2. Tea tree oil
Tea tree oil is an essential oil that when applied to your face may reduce acne. It can reduce the dryness of your skin and reduce irritation as well. Long-term use of antibiotics can cause resistance. Tea tree oil can work as an effective substitute.
How to use tea tree oil?
In one part of tea tree oil, mix nine parts of water.
Take a cotton swab and dip it into the mixture.
Apply the tea tree oil-soaked cotton swab to the affected areas on the face.
This process can be repeated two times per day or more as required.
Avoid using oil without diluting it, as tea tree oil is extremely potent.
Use a moisturizer if needed.
3. Aloe vera
Aloe vera gives a clear gel that can be used to treat rashes, inflammation, burns, etc. Aloe vera gel contains sulfur and salicylic acid. Salicylic acid has been shown to reduce acne.
Aloe vera when mixed with tea tree oil or tretinoin cream can be effective for improving acne.
How to use aloe vera gel?
With a spoon, scrape the gel from the surface of the plant.
Apply the gel directly to the skin.
Use the gel to moisturize the skin.
Repeat it twice a day or more times if required depending on the skin condition.
If you are using the artificial gel available in the stores, make sure it is pure and has no added ingredients.
4. Exfoliation with sugar or salt
Exfoliation involves removing dead skin cells by using a scrub. Removal of the dead skin cells that clog pores of the skin can improve acne. Exfoliation helps other treatments be more effective by increasing the penetration after the removal of the dead upper layer of skin.
Mechanical exfoliation can be done using products available in the store or can be done using simple scrub made with salt or sugar. Chemical exfoliation can be done using salicylic acid or glycolic acid-containing products.
How to exfoliate?
Mix salt or sugar with coconut oil to make a scrub at home.
Gently rub the skin with the mix.
Rinse and clean your face with clean water.
Be gentle while rubbing as it may irritate your skin and lead to damage.
These home remedies are effective but should not be used without a consultation with your dermatologist. It is advisable to visit a doctor regularly to see how the skin is responding to various treatment modalities and to track progress.
Discover by:
© 2023, GetSupp. All rights reserved.